Dr. Radbert Chin, O.D.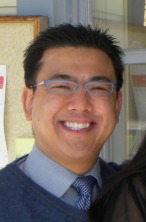 Dr. Radbert Chin attended UC Berkeley for his undergraduate work in Chemical Engineering and completed his Doctorate degree in Boston at the New England College of Optometry.

He completed externships at eight unique medical hospitals and health centers to acquire the diverse knowledge needed to treat today's eye infections, inflammations, injuries, and allergies. Medically, he is trained to manage patients with diseases and disorders such as glaucoma, diabetic retinopathy, macular degeneration, and neuro-ophthalmic disorders. He also offers consultations and provides pre- and post-operative care to patients undergoing cataract and refractive laser eye surgery. In addition to providing general eye and contact lens exams, Dr. Chin enjoys providing pediatric eye care and helping patients requiring low vision aid and vision therapy.

He is a member of the American Optometric Association and the California Optometric Association. In addition, he is the President-Elect of the Bay Area Optometric Council and the Past President of the San Mateo County Optometric Society. And although Dr. Chin's focus is directed towards a patient's vision and the health of the eyes, he strives to educate the importance of overall wellness. In response to a nationwide effort to promote preventative medicine, Dr. Chin composed a music video (below) to educate children and their parents about the importance of children vision screenings and yearly eye exams. This project received an award and the Transitions® Healthy Sight for Life Fund Scholarship. As teaching is one of Dr. Chin's passions, he joined the New England College of Optometry as an adjunct clinical faculty member to help guide and educate the future generations of optometrists.

Being born and raised in the Bay Area, he roots for the Warriors, Giants, and 49ers. Outside of the eye world, Dr. Chin enjoys volleyball, badminton, and rock climbing. His hobbies include board gaming, karaoke, and catching up with old friends. But most importantly, he tries to spend as much time as possible with his wife and his three little boys.
---
Dr. Jennifer Lin, O.D.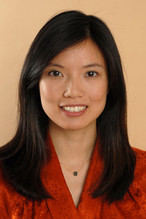 Dr. Jennifer Lin is a glaucoma certified optometrist trained to detect and manage macular degeneration, diabetic retinopathy, cataracts, child vision development issues, and other blinding eye diseases.

She trained in Chicago at the Illinois College of Optometry, the oldest and largest facility dedicated to the study of optometric care. In addition, Dr. Lin received their Trustee's Scholarship in 2006, and went on to present her research at the American Academy of Optometry in 2009.

Dr. Lin currently serves as Secretary of the San Mateo County Optometric Society and donates her time and equipment to Project Homeless Connect. She has wanted to be an optometrist since the 6th grade and can't imagine a career doing anything else.

Her most rewarding experience as a doctor was spending four days in Arequipa, Peru with a group of fifteen volunteers giving exams and eye wear to over a thousand of the neediest people in the community. In her spare time, she enjoys playing board games, eating exotic foods, and travelling the world.

---